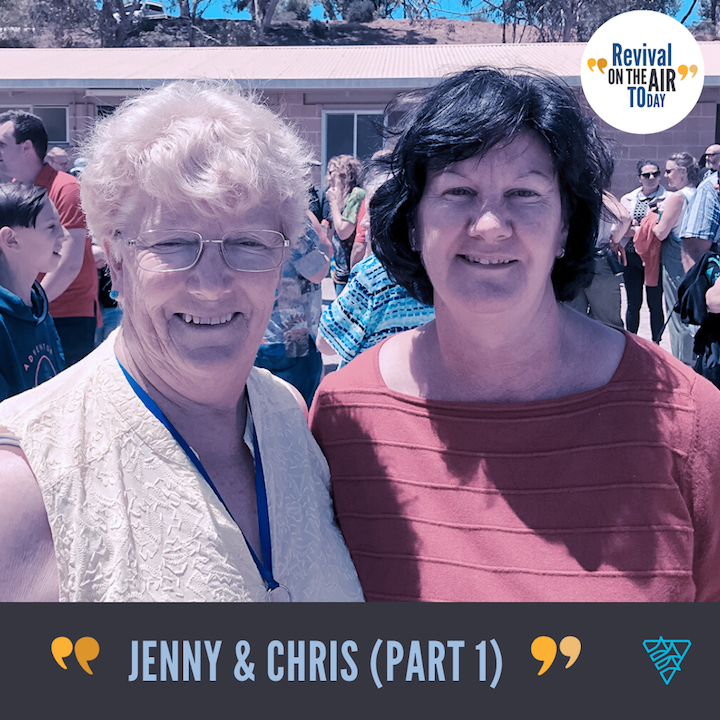 We've had a bit of a break over the last few months, but we've got some great episodes coming up for you over the next few months – so, stay tuned.
This episode is from when I recently interviewed two ladies, Jenny and Chris from Adelaide, who are great friends and who've both had some pretty amazing things happen in their lives.
I've split the interview over two episodes. In this episode we hear mostly from Jenny, and boy, does she have something to tell! Such as being miraculously healed from a stroke before the doctor's very eyes, of being healed instantly of grief that had plagued her for 15 years, and of her husband surviving & recovering from his plane crashing at 380kms per hour!
If you want to know how your life can be changed by God just like Jenny's has been, then jump onto our website www.therevivalfellowship.com, or send me an email at podcast@revivalontheairtoday.com (I love responding to emails).
Until next time, God bless.