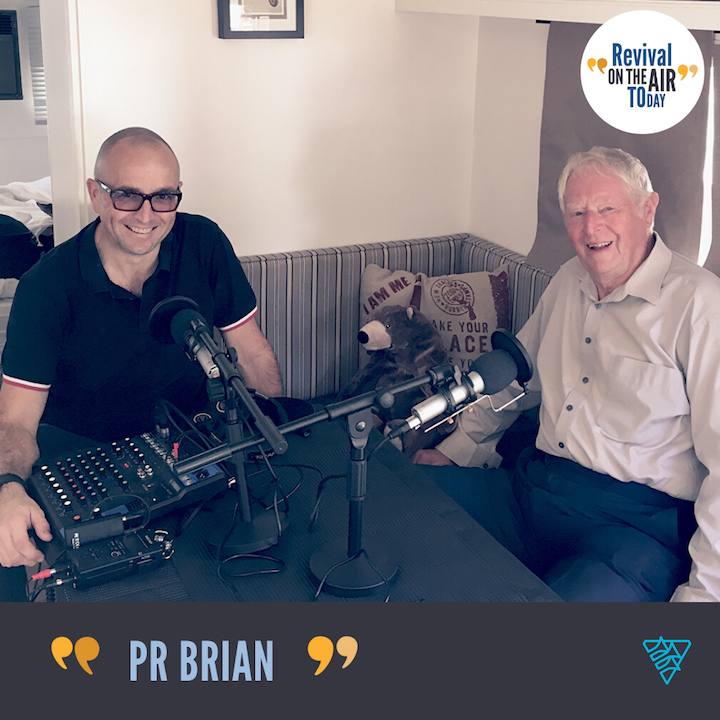 Pr Brian from Mt.Gambier tells of his miraculous healing from Glaucoma that confounded his doctor over 40 years ago, along with his wife Anne's complete healing from being paralysed from the waist down. He also talks about his travels to Kenya, Rwanda and Uganda, and the many miracles he witnessed there through the power of prayer.
It's a remarkable story.
Would you like God to have an impact in your life like he has impacted Pr Brian's life and those around him? Send me an email podcast@revivalontheairtoday.com or head to our website to find out what the bible says. www.therevivalfellowship.com
Until next time, God Bless.
ILLNESSES HEALED THIS EPISODE
https://www.betterhealth.vic.gov.au/health/conditionsandtreatments/guillain-barre-syndrome
https://www.glaucoma.org.au/about-glaucoma/what-is-glaucoma/
SCRIPTURES REFERENCED IN THIS EPISODE
John 9:1-3
Mark 9:21-27
healedbygod #trflife #miracle #miracles #miraculous #paralysis #whatdoesthebiblesay #church #Guillain-Barrésyndrome #glaucoma #guillainbarrésyndrome #guillainbarré #whatsyourstory.me