This is Episode 1 in our 4-part series with Pastor Jock & Hellen Duncan.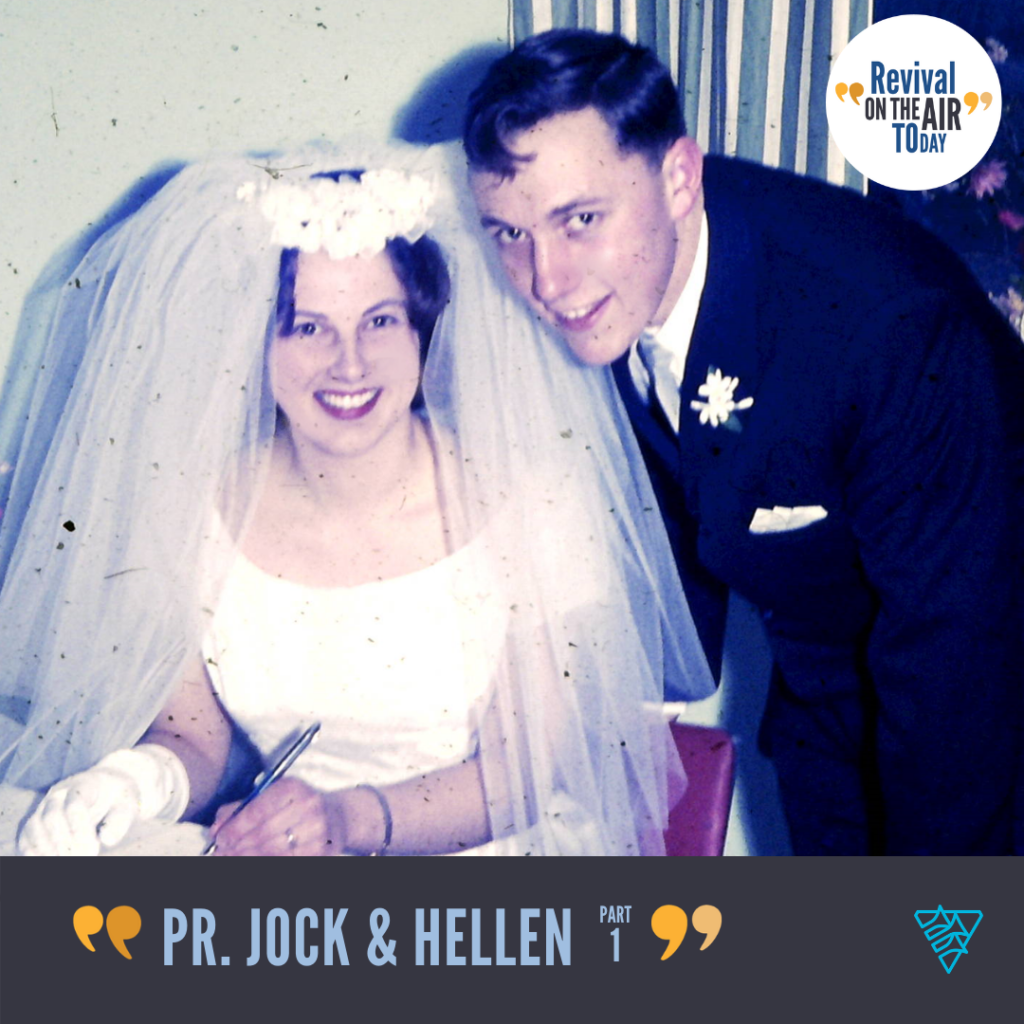 Their amazing story, spanning 60 years, includes how they came to know God, the early history of the Revival movement. amazing healings, protection from disastrous circumstances, life transformations – there's a lot to cover in our conversation.
It's a wonderful story of God's power, alive on our earth today.
If you want to find out how God can change your life, email us podcast@revivalontheairtoday.com or head to our website to find out what the Bible says. www.therevivalfellowship.com
Until our next episode, God Bless