This is Episode 3 in our 4-part series with Pastor Jock & Hellen Duncan.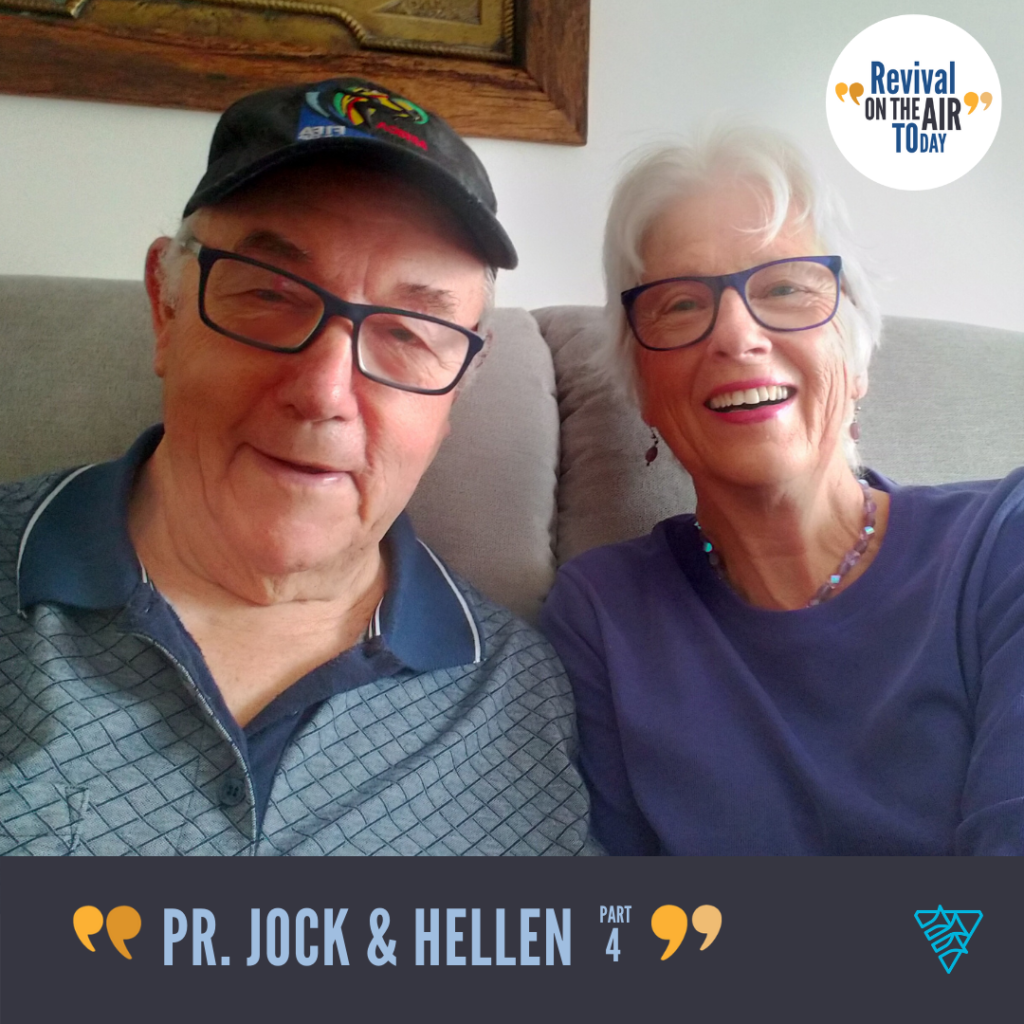 Their amazing story, spanning 60 years, includes how they came to know God, the early history of the Revival movement. amazing healings, protection from disastrous circumstances, and life transformations.
It's a wonderful story of God's power, alive on our earth today.
If you want to find out how God can change your life, email us podcast@revivalontheairtoday.com or head to our website to find out what the Bible says. www.therevivalfellowship.com
Until our next episode, God Bless