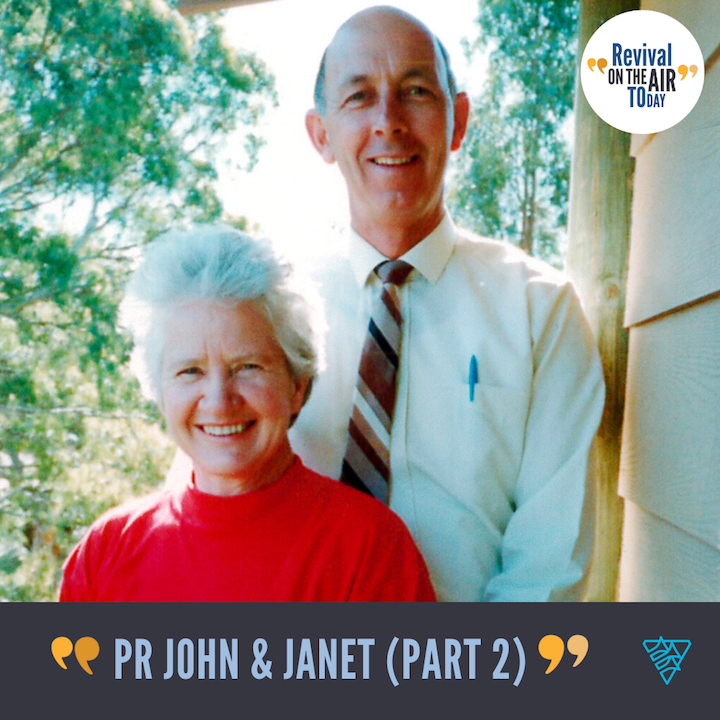 Welcome to Part 2 of our Pr John & Janet series. In this episode, we discuss a whole lot of topics and history, including:
The start of the Revival movement in Adelaide
Miraculous healing of their daughter, Christine
Spreading the gospel via aeroplane
The rapid growth of the Adelaide fellowship during the '70s, and the need to acquire & build new halls.
For all of you from small fellowships around the world, you will hear how, when the work in Adelaide started, there was only a very small group – sometimes only a handful of people.
It's a great story. Enjoy.
Stay tuned for the next episode (Episode 3) by following on your favourite podcast app, or on our Facebook or Instagram accounts. Want to help others find the podcast? Comment or Rate Us in your favourite podcast app or on social media.
Feel free to contact us directly and let us know what you think, or to just ask how God can change your life. podcast@revivalontheairtoday.com.